Keep Reading Week 3: Reviewing the new Tom Gates
Our Spring Book Club has officially arrived and this time round, we want you to #KeepReading with us!
Our World Book Day club saw children all over the country pick up books and get stuck into the reading and we would love to keep that going. So, for this Club, we want you to join us as we #KeepReading.
Every week, we'll be sharing a mini-review of a book we've read from the Spring Club on the blog and we'd love it if you read along with us. Over the next five weeks, we'll be reading a different book from the latest selection, and sharing a short review of what we thought of it. We'll be sharing our thoughts here, and on our Facebook, Twitter and Instagram.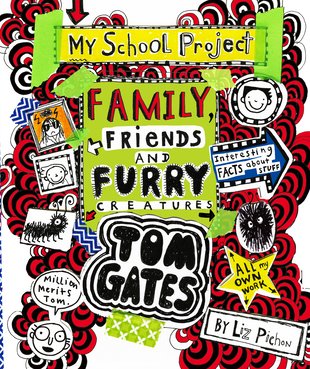 For week 3 of our #keepreading campaign we join Cillian, aged 7 3/4….and his review is in!
This week, Cillian tells us why he loves the brand new Tom Gates book, Family, Friends and Furry Creatures. He's a big fan of Tom Gates and was VERY excited to read all about his latest adventure…
Is Tom just a random stroke of genius? Or were his ancestors equally AMAZING? Tom can't wait to find out all about the Gates family, his friends and a furry creature (or two)! But just what is that squeaking sound coming from Tom's shoes…?
What books get your children giggling? If you want to find out why Cillian loves Tom Gates so much, take a look at all his adventures and even more funny books here.
Join the Spring Book Club now and read along with us – browse the full range of books available here.
Similar Posts
Our Spring Book Club has arrived and we want you to #KeepReading with us! So, for this Club, we invite you to join us in sharing a new book each week and reviewing it together to #KeepReading.

Lavie Tidhar is best-known for writing adult Sci-Fi and Fantasy novels such as Central Station, Unholy Land and A Man Lies Dreaming. But recently, he has turned his hand to writing a children's madcap crime caper….

Written in a funny and engaging film noir style, Candy is a madcap crime caper by Lavie Tidhar, winner of the World Fantasy Award in 2012. In this guest post, Lavie tells us all about his new book and also answers ten…
All categories