Our World Book Day costume competition winners!
When we asked our Facebook followers to send us photos of their children's World Book Day costumes, we were blown away by the response! There were so many amazing entries, which made is very difficult to pick the winners. After a lot of deliberation, we are happy to present our World Book Day costume competition winners! You never know – you might just find an idea for next year's costume…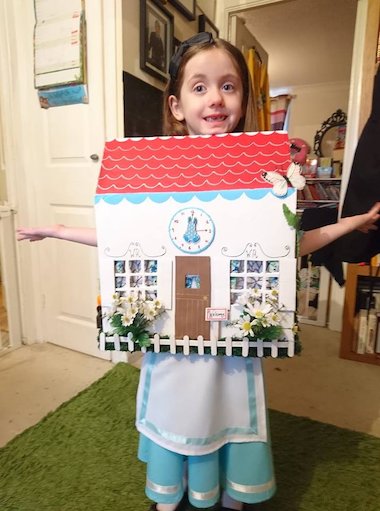 Alice in Wonderland
We loved this incredibly detailed Alice in Wonderland costume! What a clever way to create a more unusual Alice costume – the scene where Alice gets stuck in the house is certainly a memorable one. This beautifully made costume even includes a picket fence and garden!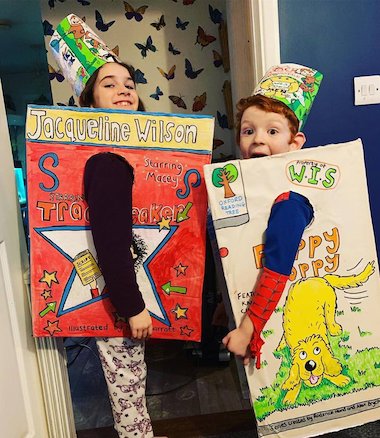 Giant books
Another very inventive costume! Rather than dressing up as book characters, Macey, 10, and Isaac, 5, decided to dress up as the books themselves. We were so impressed with their attention to detail – they even wrote inside the books!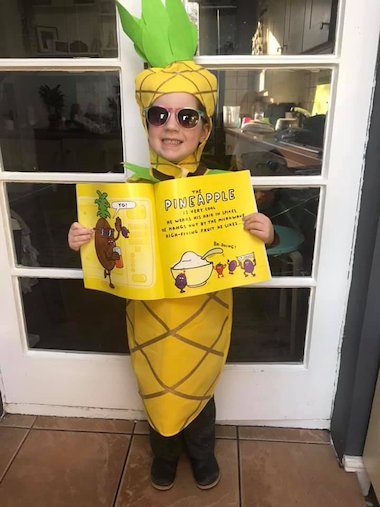 Pineapple
Look at this amazing pineapple costume! Inspired by Clare Foges and Al Murphy's hilarious rhyming picture book, Kitchen Disco about what the fruit in the kitchen get up to when everyone's asleep. This colourful costume definitely caught our eye!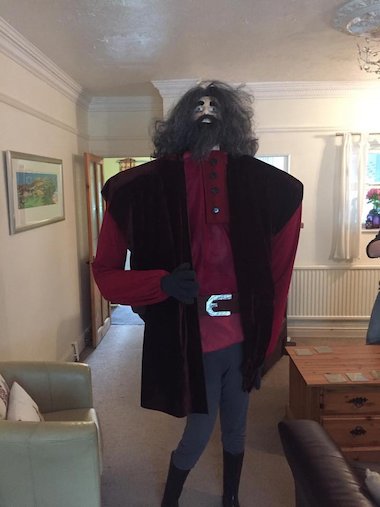 Hagrid
Sally, 11, and older brother Sam, teamed up to make this impressive Hagrid costume. This life-size outfit must have taken a lot of thought and effort – we think the hard work has more than paid off. Well done Sally and Sam!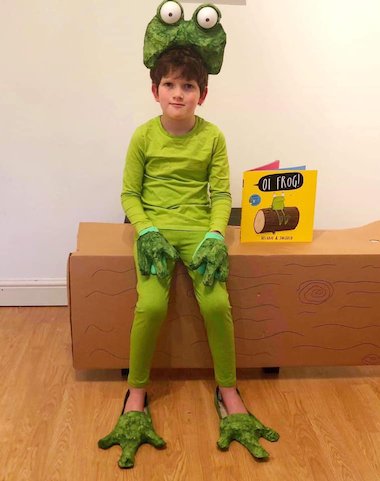 Oi Frog
Oi Frog! is one of our firm picture book favourites – and so is this costume! Jacob, 6, is even sitting on a log, just like the frog in the book by Kes Gray and Jim Field. The detail of the webbed hands and feet is fantastic!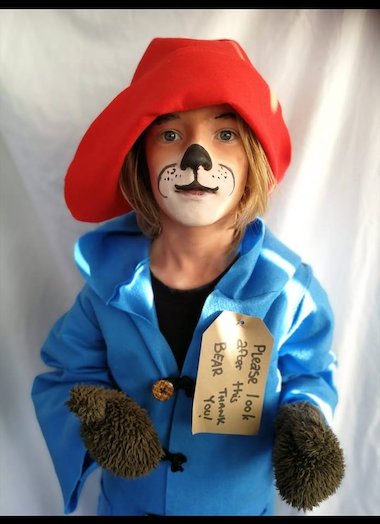 Paddington
Everyone loves Paddington Bear! Hugh, 10, has his costume spot on, from the red hat, the blue duffle coat and the parcel label saying 'Please look after this bear'. Another brilliant costume for World Book Day – well done!
Similar Posts
When we asked our Facebook followers to send us photos of their children's World Book Day costumes, we were blown away by the response! There were so many amazing entries, which made is very difficult to pick the winners….

March is an exciting month in the Scholastic calendar! We're rounding up just a few of the things you can look out for from us this month for World Book Day, children's books, education, Book Clubs and more.

World Book Day will feel a little different this year but we are planning a whole fun-filled week of brilliant FREE events to help support teachers, parents and children who want to celebrate reading and books, wherever…
All categories