Our World Book Day costume competition winners!
When we asked our Facebook followers to send us photos of their children's World Book Day costumes, we were blown away by the response! There were so many amazing entries, which made is very difficult to pick the winners. After a lot of deliberation, we are happy to present our World Book Day costume competition winners!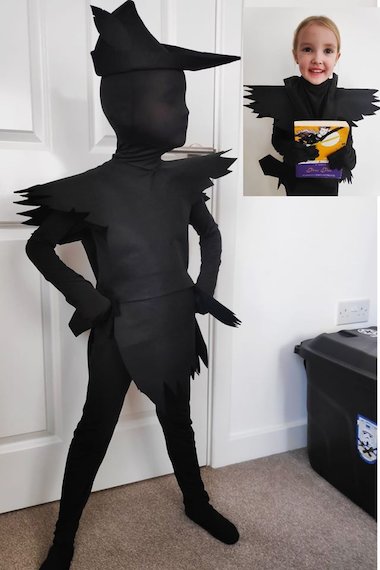 Peter Pan's shadow
We loved this fantastic stand-out costume! Brooke, age 6, chose a more unusual costume for a character (or part of a character) not normally thought of. The pointed hat is the extra special touch!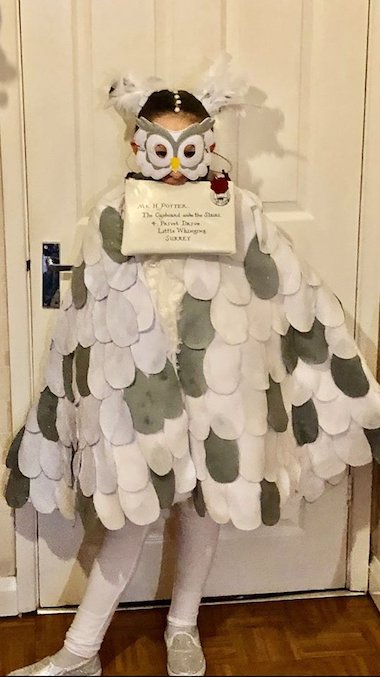 Hedwig
Another very inventive costume! Maisie, age 8, is masquerading as Hedwig, the beloved owl of Harry Potter. We were so impressed with the attention to detail, especially for the feathers and the letter.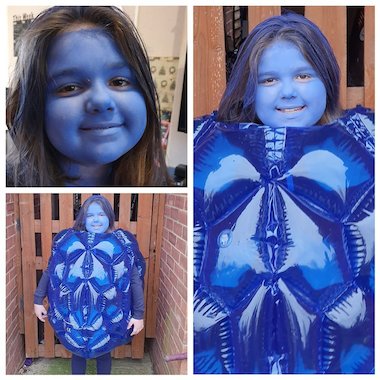 Violet from Charlie and the Chocolate Factory
Charli, age 8, dressed up as Violet from Roald Dahl's Charlie from the Chocolate Factory. You know… the girl who turns into a blueberry! This colourful costume definitely caught our eye!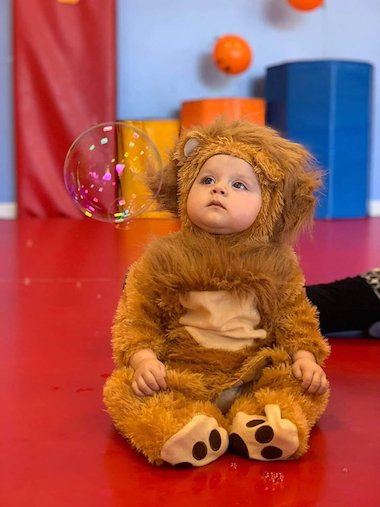 Cowardly Lion
This Cowardly Lion stole our hearts! We were impressed that little Evie, age 2, seems very at home in her lion costume.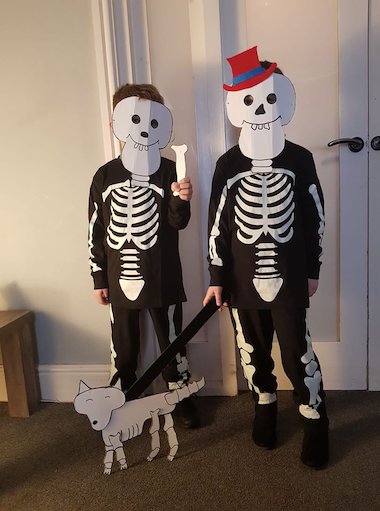 Funny Bones
Funny Bones is one of our classic favourites and twins Keeva and Oliver, age 6, are the perfect likeness to the funny skeleton duo. The skeletons' pet dog is fantastic!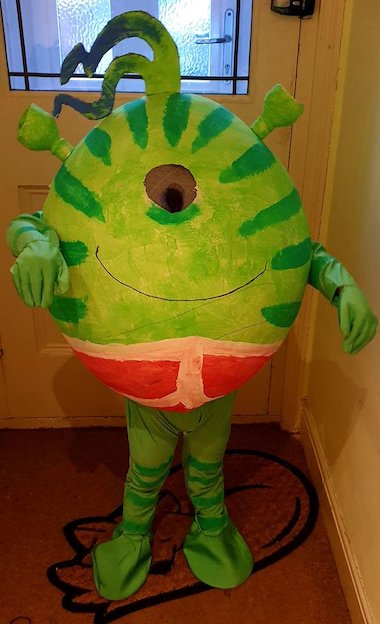 Aliens Love Underpants
"Aliens love underpants, in every shape and size." Well, Brodie, age 5, has his costume spot on from Aliens Love Underpants, the children's picture book written by Claire Freedman.
Well done to all our winners! We hope these brilliant costumes inspire you for next year!
Similar Posts
When we asked our Facebook followers to send us photos of their children's World Book Day costumes, we were blown away by the response! There were so many amazing entries, which made is very difficult to pick the winners….

March is an exciting month in the Scholastic calendar! We're rounding up just a few of the things you can look out for from us this month for World Book Day, children's books, education, Book Clubs and more.

World Book Day will feel a little different this year but we are planning a whole fun-filled week of brilliant FREE events to help support teachers, parents and children who want to celebrate reading and books, wherever…
All categories