Our top Modern Foreign Language resources: February
The Mary Glasgow Magazines resource bank is home to over 14,000 resources in French, Spanish, German and English. The resources are designed to help teachers put real-life context at the heart of their language lessons. Every magazine subscription comes with free, unlimited downloads from the resource bank for a whole year – ideal for saving teachers time. Plus, if you're not a current subscriber, you can download five resources for free just by registering on our website: www.maryglasgowplus.com.
We're taking a look at the top French, Spanish and German resources for February, which include resources on fast food, family and free time:
French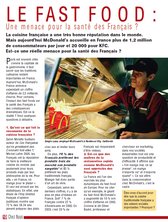 1. Le fast food : une menace pour la santé des Français ?
This article on food and health is perfect for Years 10-12 to practise writing and speaking skills. There are plenty of comprehension and debate questions throughout the text, and even an accompanying listening track.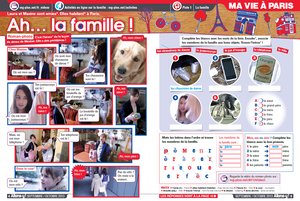 2. Ah… la famille !
This fun and colourful resource features a photo story about a family and plenty of activities focusing on vocabulary and grammar. This resource is ideal for Year 7 and also includes an online video.
Spanish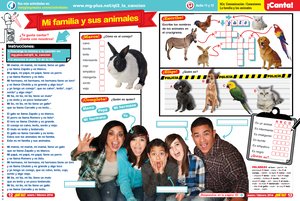 3. Mi familia y sus animals
Family is also a popular topic among our Spanish resources. This resource is aimed at Years 7-8 and features a fun song and match-up activities.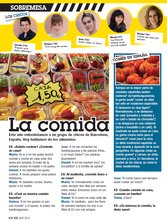 4. La comida
Another food resource is also top of our downloads for February! This article featuring five teenagers talking about food is great for GCSE students to practise expressing opinions.
German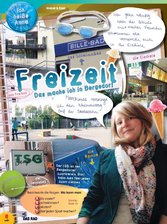 5. Freizeit
This Key Stage 3 article features Anna, a teenager talking about what she does in her free time. Another great resource for teaching vocabulary and encouraging students to express their own opinions.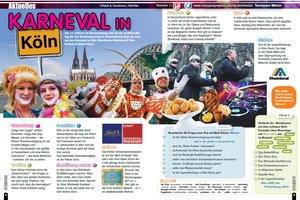 6. Karneval in Köln
Focusing on Cologne, this article aims to improve Key Stage 4 students' reading skills and understanding of sentence structures. This article also includes a listening track and comprehension activities.



Unlimited access to the Mary Glasgow Magazines resource bank is available with any Mary Glasgow Magazines subscription. For unlimited downloads from the resource bank without a magazine subscription, an online-only subscription is available for just £20 per year. By registering online, you are able to try out the resource bank by downloading five free resources. Find out more about the Mary Glasgow Magazines resource bank here.
Similar Posts
Our ELT Readers are a series of graded readers for English learners. Featuring best-loved stories and characters, they are a great way to inspire your students.

Our Popcorn ELT Readers are a series of low-level, graded readers aimed at students in the early stages of learning English. We believe that learning English should be fun, so every Reader is based on a popular film, TV…

You may know Mary Glasgow Magazines as a range of fun language-learning magazines for teenagers, but what about the face behind the famous name?
All categories