Q&A with Lisa Thompson
Welcome back to our author Q&As! To kick off our 2018 Q&As we are featuring bestselling author of The Goldfish Boy and The Light Jar, Lisa Thompson.

Lisa Thompson worked as a Radio Broadcast Assistant first at the BBC and then for an independent production company making plays and comedy programmes. During this time she got to make tea for lots of famous people. She grew up in Essex and now lives in Suffolk with her family. Her debut, The Goldfish Boy , was a Waterstones Children's Book of the Month pick in January 2017 and was the bestselling debut of the year as of July 2017. Her new book, The Light Jar is out now.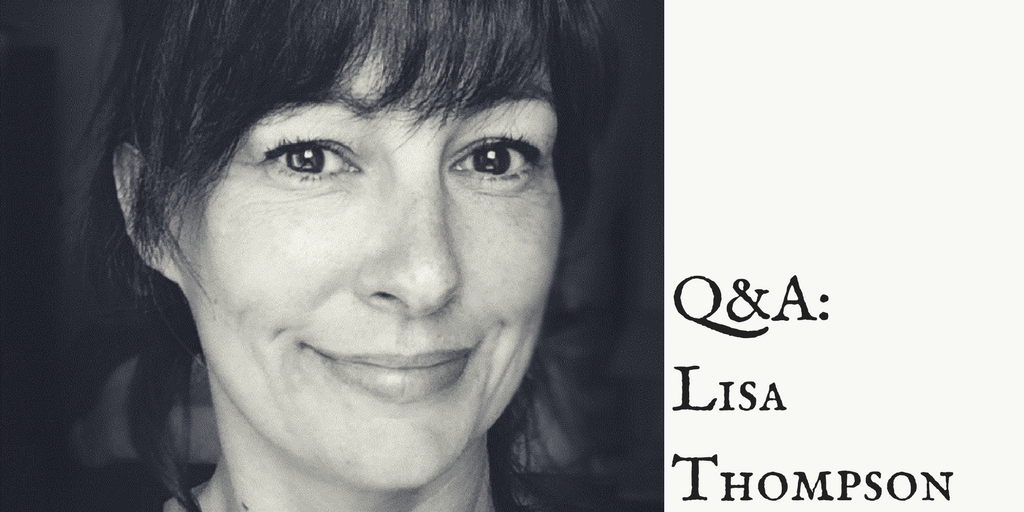 Please describe yourself in five words.
Imaginative, funny, music-loving nerd.
If you could have any super power, what would it be and why?
To be able to fly! You know those dreams you have where you run and then you can suddenly bound up and float into the sky? I love those dreams and I'm always disappointed when I wake up and I can't actually do it. Also, I live in quite a rural area so it would be nice not having to drive everywhere all the time…
What is the best book you've ever read and why?
This is such a hard question! I think it must be
Perfume
by Patrick Suskind. Your sense of smell will never be the same again after reading that book. And the writing is so beautifully descriptive, even if it is a bit of a horror! It's one of the few books I've read more than once and it completely captivated me.
Tell us a secret about yourself?
When I swam my first ever length of the swimming pool (to earn myself a yellow stripe) I touched the wall when the teacher wasn't looking.
What are your top tips for aspiring authors?
It was probably
On Writing
by Stephen King. I had all these assumptions about writing before I read that – that you had to plan the whole thing from beginning to end before you began etc. After reading that book I realised that all you needed was an idea and off you went. He also mentioned that he listened to music when he writes and I do the same and find it very helpful.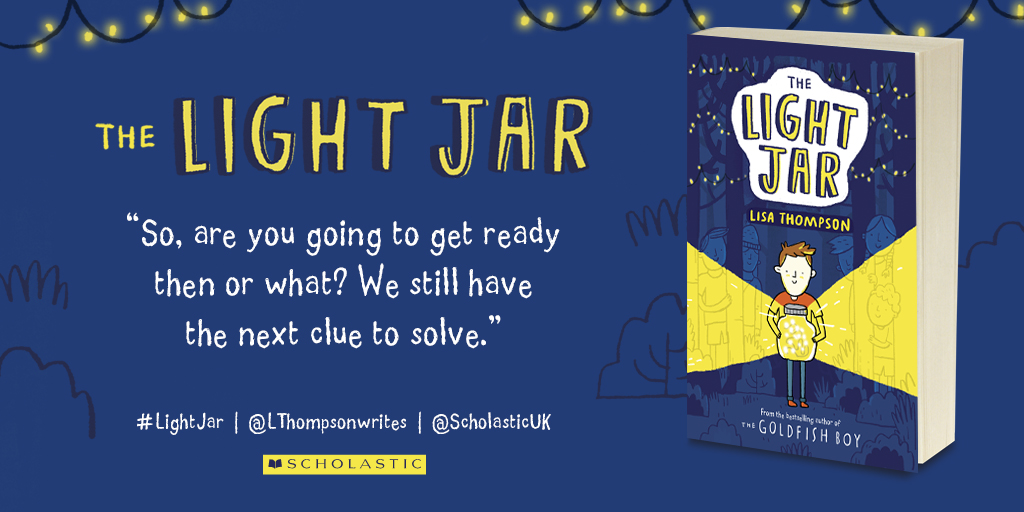 What inspired you to write The Light Jar?
It all began with a tweet that I read. It said;
'There are no ghosts, only imaginary friends who have been abandoned…'
That was all it took to get me thinking…
Tell us the best piece of advice you've ever been given.
Everyone bangs on about this but it's really to try and find your own voice. Don't try and copy the books you love or that sell well. Just take a deep breath, relax, and try and write without really thinking too hard. I think that is when you can find your own style.
What did you want to be when you were younger?
I remember really wanting to be singer for a while. I used to sing in my bedroom and record myself on my little cassette player. When I played it back I couldn't understand why I sounded so awful and I used to blame the machinery… I also wanted to work in film production (doing what, I'm not sure). It's still a dream of mine to one day write a screenplay.
Tell us the best piece of advice you've ever been given
I think it probably came from my Mum when I was in my early twenties and about to attend a job interview. I was incredibly nervous and as I was about to go out of the door she said; 'Remember to smile at them. You've got a lovely smile.'
BUY THE BOOK
For more about Lisa check out her
Twitter
,
Instagram
or make your way over to her
website.
Similar Posts
Welcome back to our author Q&As! This month we're welcoming Jan Eldredge.

Welcome back to our author Q&As! Today we're thrilled to be welcoming Tracey Mathias to talk about her YA novel Silence is Also a Lie!

Welcome back to our author Q&As! This month we're welcoming Alexandra Sheppard.
All categories