Scholastic and author Helen Rutter partner with Family Action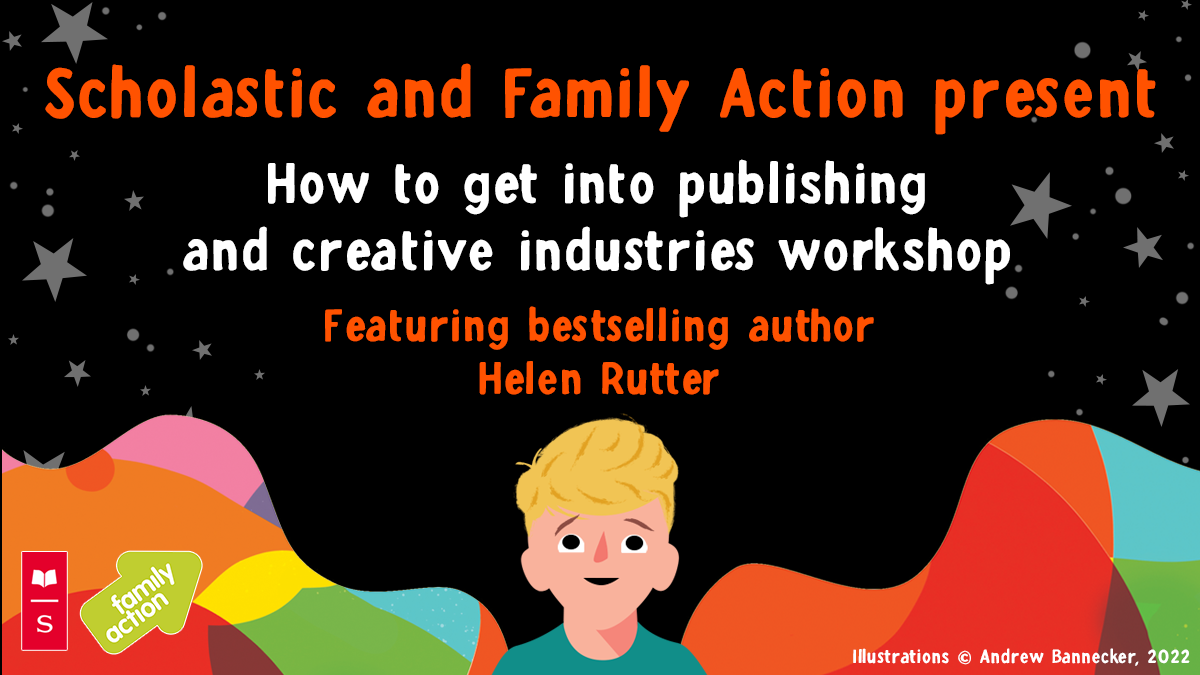 Scholastic and author Helen Rutter partner with Family Action to deliver publishing workshop for young carers

Scholastic UK and bestselling author Helen Rutter are partnering with charity Family Action to deliver a workshop about working in publishing and creative industries for young carers.
The event is inspired by Helen Rutter's second middle-grade novel, The Boy Whose Wishes Came True, in which the main character is navigating life as a young carer. The event, due to be held online on 13th April, aims to inspire young carers to consider a career in publishing.
Speakers at the event will include Helen Rutter, whose debut novel The Boy Who Made Everyone Laugh went on to be shortlisted for the Costa Book Award, as well as representatives from Scholastic's editorial, design, publicity and marketing teams. During the event Scholastic will also "grant wishes" to attendees, including funding a day trip for one young carer plus providing four book subscriptions to other audience members.
Sarah Collin, Lead for Young Carers at Family Action, said: "I'd like to thank Helen Rutter for shining a light on the challenges which young carers face. One of the biggest of which is that young carers often go unseen, as the adults around them do not realise the reality of their home life. The 'wishes' which Helen and her publishers have granted for the young carers supported by Family Action will be a welcome treat and are a wonderful way to let them know we are here to help. If you know a young carer who would benefit from joining their peers in a social support group, then please get in touch with Family Action."
Helen Rutter said: "I'm really pleased to be working with Family Action and Scholastic on this special event for young carers. It has been amazing to see so many people resonate with the main character in The Boy Whose Wishes Came True, Archie Crumb. This workshop will be a fantastic way to give back the community of young carers who do amazing work."
The Boy Whose Wishes Came True by Helen Rutter was published in February 2022.
Family Action is a national charity committed to building stronger families and brighter lives. Since the charity was founded in 1869, we have continued to help children and families overcome the challenges they face through a wide range of practical, emotional and financial support. Today we work with more than 60,000 families in over 200 community-based services, as well as supporting thousands more through our national helpline, FamilyLine, which offers free and immediate support to adult family members and national schemes like the National School Breakfast Programme. We help families and individuals to manage their mental health and wellbeing, working with families to reduce the impact of social isolation, poverty, addiction and other significant sources of stress and pressure. We also support families affected by adoption, special guardianship, separation, special educational needs, disability, domestic violence and sexual abuse. In addition, we provide thousands of welfare and educational grants every year to people in financial crisis. For further information, please visit our website at www.family-action.org.uk
---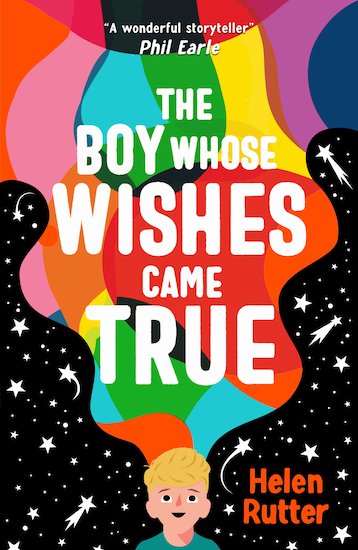 The Boy Whose Wishes Came True by Helen Rutter


'A delight… This book is wise, suspenseful and witty' SUNDAY TIMES, Children's Book of the Week
Archie Crumb is having a tough time. Picked-on at school, picked last for any team; his home has been sad and quiet since Dad left and his luck feels like its run out. But things start looking up when Archie bumps his head and literally sees stars: his favourite famous football player standing in front of him, granting him nine wishes. This is INCREDIBLE! Finally, all his dreams can come true! Will Archie wish his way to happiness? Or will he realise that magic wishes may be wonderful, but only he has the true power to change his life?
Find out more

Similar Posts
This week is Random Acts of Kindness Week, so bestselling author Helen Rutter is here to share her favourite books about being kind and showing empathy.

Vashti Hardy tells us all about her new book, Harley Hitch and the Missing Moon, a fully-illustrated, wildly imaginative, inventive adventure!

Welcome back to our author Q&As! Today we're welcoming Patrice Lawrence.
All categories