What to Look Out For in March

March is an exciting month in the Scholastic calendar. With World Book Day just days away and some fantastic new books coming out this month, we have a lot to celebrate! We're rounding up just a few of the things you can look out for from us this month in children's books, education, Scholastic Book Clubs and more.
Scholastic Live! World Book Day Event Week

As always, we're celebrating World Book Day in a big way! This year, join Scholastic and Travelling Books for a week of FREE reading events! Every day from 1st–5th March, come along to drawalongs, writing workshops and book clubs, all hosted by your favourite authors and illustrators.
You can still register for your place! Simply head over to our Scholastic Live website and reserve your spot for each event. We can't wait to see you there!
---
New books coming out this March
We also have some amazing new books out this month. Whether you're looking for a read-in-one-sitting murder mystery, a heart-stopping historical fiction, the very latest in the bestselling Dog Man series or a reassuring picture book to help children transition back to school, there are plenty of books to add to your shelves in March.
Visit the Scholastic Children's Books website to take a look at what's new. Plus, look out for Q&As with Kereen Getten, Alex Latimer and Jessica Goodman, coming soon to the Scholastic blog!

Scholastic Book Clubs: Books of the Month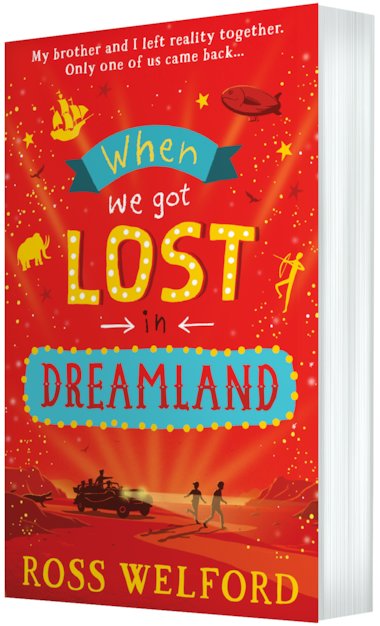 Every month our Book Club editors choose a Book of the Month for each age range – the perfect stories to share at home or in the classroom. Take a look at our March 2021 Books of the Month and why our experts picked them!
3 for 2 on Catch Up Learning Resources
March is also the month many children will be returning to school. If you're looking for supportive teaching and learning resources to help them navigate the transition, a selected range of our bestselling practice books and assessment tools are now available at 3 for 2 on the Scholastic shop.
Just enter the promo code CATCHUP and your discount will be applied at checkout. This offer is available for a limited time only.
---
ELT

Readers Sale
Exciting news! A selection of our popular ELT Readers are currently on sale. Discover some of our favourite Smurfs and Teenage Mutant Ninja Turtles books available at an incredible 80% off – stock is limited, so snap them up before they're gone! Use code ELTFEB at the checkout to save.
Terms and conditions apply – Sale ends 31st March 2021. Only available to UK customers.
---
To make sure you don't miss out on any of the other exciting things coming your way this Month, follow us on Facebook and Twitter.
---
Similar Posts
We're rounding up just a few of the things you can look out for from us this month in children's books, education, Book Clubs and more.

Take a look at some of the things coming up this May, including brand new books, live school events and a competition to win a family set of Micro Scooters!

Alex Latimer tell us all about his new book, Pip & Egg, the most adorable book about the power of friendship with beautiful illustrations by David Litchfield.
All categories