12 days of Christmas gift guides: 12 from TV and film

We're on a mission to make your Christmas shopping as stress-free as possible! For the next twelve days, we'll be sharing a gift guide each day – so you're guaranteed to find the perfect book for every little reader, regardless of their age, reading level or interest.
You'll be able to get 20% off every book in that day's gift guide, but for one day only – so make sure you don't miss out! We'll also be giving away one top pick on Facebook and Twitter each day too, so head over now to enter.
Today, we're sharing our favourite 12 books from TV and film this Christmas. If they loved it on the screen, they're guaranteed to love any presents that make the experience last longer!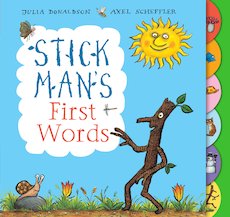 So that even the smallest reader can join in the festive fun! Full of chunky tabs and Axel's bright pictures, this is lovely beyond words, and supports first skills including reading and counting.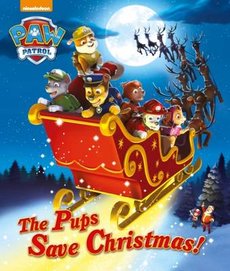 2. Paw Patrol: The Pups Save Christmas!
The ideal gift to get Paw Patrol fans excited about reading – this picture book with a slightly longer text for growing readers is a great way to help build confidence with favourite characters.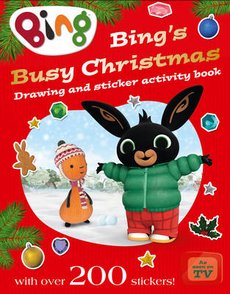 3. Bing's Busy Christmas: Drawing and Sticker Activity Book
Cuddly festive fun with CBeebies favourite Bing! They'll be so excited to get their hands on this activity book with over 200 stickers. If anything's going to distract them from the TV, this certainly will!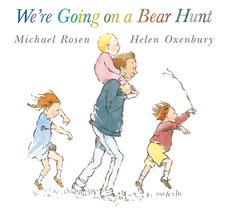 The classic delight by the best-loved Michael Rosen, this beloved picture book is finally coming to TV this Christmas – but before you watch the film, make sure you read the book!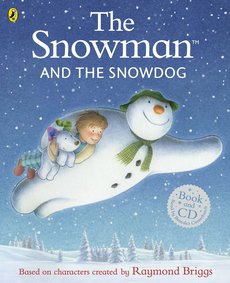 5. The Snowman and the Snowdog: Book and CD
As incredible and haunting as ever – this is the adorable sequel to classic winter story The Snowman. Catch the short animated film on TV, and then introduce them to this, including a CD with music from the original score.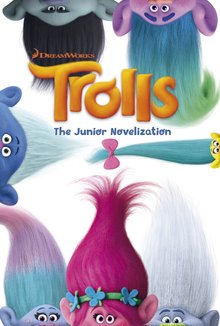 6. DreamWorks TROLLS: The Junior Novelization
Big hair! Big laughs! The complete junior novel of this feelgood film, this includes eight pages of colour photos from the film.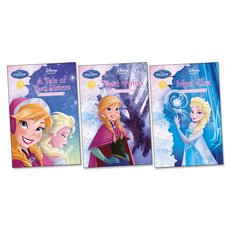 We know, we know. If you hear the song one more time, your head will explode. Ours, too. But it's bound to be on this Christmas, so lure them away from yet another re-watch with this set of three Frozen early readers – a great way for new readers to practice the basics.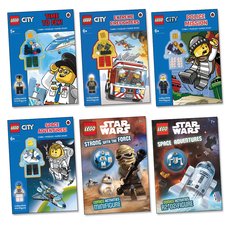 With six activity books in one pack – and six mini-figures – you won't hear a peep out of them for, oh, at least an hour. There'll be guaranteed smiles on Christmas Day when they find this in their stockings.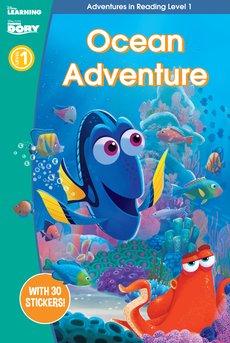 9. Finding Dory – Ocean Adventure
A charming Level 1 reader based on one of our favourite Disney films, this is a wonderful way to make reading accessible and exciting for them.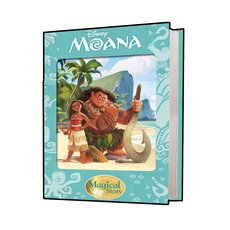 The complete film story simply retold for young readers – whether or not you've already fallen in love with Disney's brave and inspiring new heroine, get them this. The whole family will love it.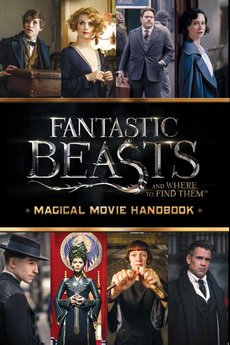 11. Fantastic Beasts and Where to Find Them: Magical Movie Handbook
We couldn't be any happier to be back in the wizarding world of Harry Potter! This handy guide highlights all your favourite characters, locations and magical moments featured in the film. Because it really is a long time to wait until the next one…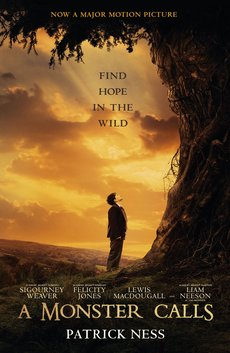 12. A Monster Calls (Film Edition)
One for older readers, we really can't put into words how truly beautiful this book is. If you haven't read it yet, grab a copy before the film comes out. It's one of those books you'll need to keep forever.
If you're reading this on 5th December, add any of these books to your basket and your 20% discount will be automatically applied!
Make your Christmas shopping mean that little bit more and help us #GiveABook back to schools this year. By buying your books from us, you'll be helping to expand your children's school library, as you get 20% of your order back in free books for any school or nursery of your choice. If you're looking for some present inspiration, take a look at our Christmas Gift Guide 2016 – it's packed with the latest releases, ultimate classics and perfect Christmas stories to share over the festive season.
We'd love it if you'd help us spread the word so we can give even more free books to your school! Join the conversation on Twitter, Facebook and Instagram#GiveABook and tell us which books you'll be sharing this festive season. We'll be picking our three favourite suggestions and donating a book-laden sack worth £50 to the school or nursery of your choice, so it's time to get sharing!
Similar Posts
We think the books we publish are rather brilliant, but it's always nice when someone else agrees – if you're stuck for last-minute gift ideas or need some new reading material for the new year, we've rounded up six rave…

In Dr Kornel Kossuth's fourth post for us as he continues on in his challenge to promote reading for pleasure during the school day, he discusses holiday reading, and why it's important to take the time to read with your…

We're on a mission to make your Christmas shopping as stress-free as possible! For the next twelve days, we'll be sharing a gift guide each day – so you're guaranteed to find the perfect book for every little reader,...
All categories