12 days of Christmas gift guides: Fiona Noble's top 12 books

We're on a mission to make your Christmas shopping as stress-free as possible! For the next twelve days, we'll be sharing a gift guide each day – so you're guaranteed to find the perfect book for every little reader, regardless of their age, reading level or interest.
You'll be able to get 20% off every book in that day's gift guide, but for one day only – so make sure you don't miss out! We'll also be giving away one top pick on Facebook and Twitter each day too, so head over now to enter.
Today, children's book expert Fiona Noble is sharing a round-up of her top twelve books to give to a child this Christmas.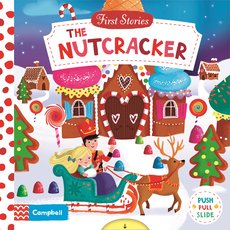 From the Land of Sweets to the Sugar Plum Fairy, The Nutcracker is one of the most beloved Christmas fairytales. This beautiful novelty board book brings the story to life for the very youngest children.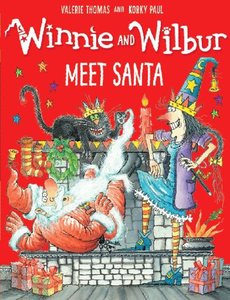 2. Winnie and Wilbur Meet Santa
A brand new Christmas Eve adventure starring the exuberant witch and her cat. Magical, funny and full of detail to spot, the Winnie and Wilbur books are big favourites in my house.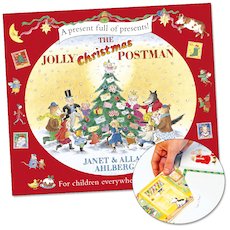 3. The Jolly Christmas Postman
Peep inside the Jolly Postman's Christmas mailbag to discover letters, cards and presents for favourite nursery rhyme characters. Brimming with festive spirit, a book to share with all the family and to revisit each year.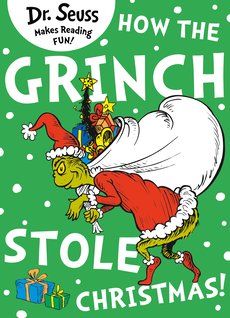 4. How the Grinch Stole Christmas
There's something strangely lovable about this Christmas-hating misery guts. The bouncy rhyme is a real treat to read aloud in the countdown to the big day.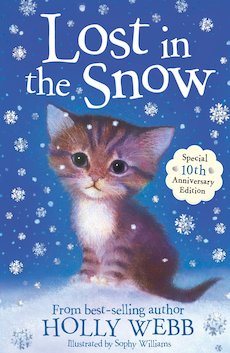 Holly Webb's Animal Stories are a brilliant choice for newly confident readers. This little kitten needs a Christmas miracle…perfect for young animal fans and pretty illustrations too.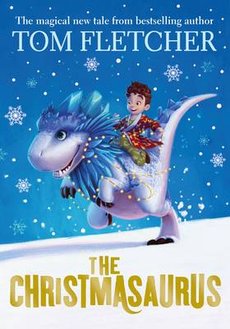 A big-hearted Christmas Eve adventure bursting with snow, singing elves, flying reindeer and a very special dinosaur. Parents will appreciated the short chapters, which are just the right length for bedtime.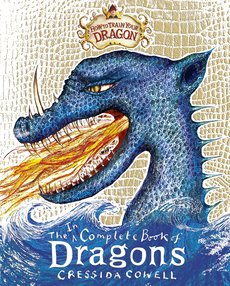 Fans of How to Train Your Dragon – and dragons in general – will adore this notebook crammed with observations, facts and artwork about that most fiery of creatures.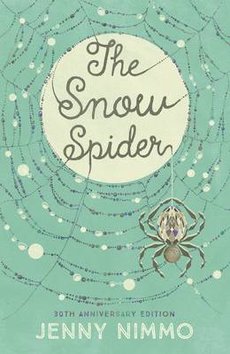 A boy discovers his destiny as a magician in a classic snowy story of winter magic and mystery set in the Welsh mountains. I love this special 30th anniversary edition with an icy blue, silver webbed jacket.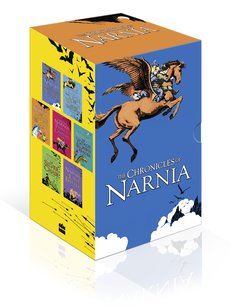 From the snowy reign of the White Witch to the intrepid voyage of the Dawn Treader, discover the magical world of one of the greatest children's fantasies of all time. All seven books in a beautiful gift box for only £14.99.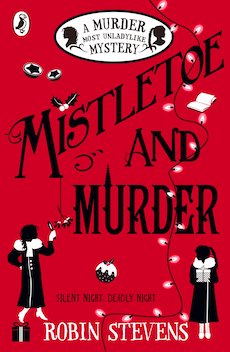 A seasonal special in the bestselling A Murder Most Unladylike series, this oozes vintage festive charm with a dash of murder thrown in. I love the clever, intrepid schoolgirl detectives Hazel and Daisy.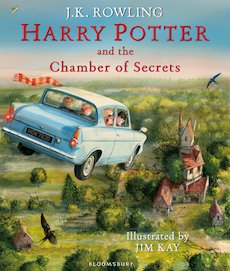 11. Harry Potter and the Chamber of Secrets
Illustrator Jim Kay has reinvented the magical world of Harry Potter for a brand new generation. A dazzling deluxe hardback with foiled jacket, full-colour illustrations and a ribbon marker.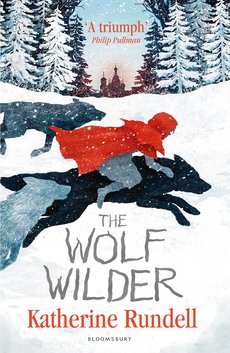 12. The Wolf Wilder
The story of a fierce, brave girl on an astonishing adventure in the white wilderness of Russian fairytales. A classic-in-the-making from the award-winning Katherine Rundell, one of today's most talented storytellers.
If you're reading this on 8th December, add any of these books to your basket and your 20% discount will be automatically applied!
Fiona Noble is the Children's & YA Previews Editor for The Bookseller magazine and a freelance children's books consultant. Fiona has over 20 years experience of the children's book world, starting out as a Saturday library assistant aged 16, and has gone on to work in a variety of bookselling and publishing roles, including children's books manager of Ottakar's book chain.
Make your Christmas shopping mean that little bit more and help us #GiveABook back to schools this year. By buying your books from us, you'll be helping to expand your children's school library, as you get 20% of your order back in free books for any school or nursery of your choice. If you're looking for some present inspiration, take a look at our Christmas Gift Guide 2016 – it's packed with the latest releases, ultimate classics and perfect Christmas stories to share over the festive season.
We'd love it if you'd help us spread the word so we can give even more free books to your school! Join the conversation on Twitter, Facebook and Instagram#GiveABook and tell us which books you'll be sharing this festive season. We'll be picking our three favourite suggestions and donating a book-laden sack worth £50 to the school or nursery of your choice, so it's time to get sharing!
Similar Posts
We think the books we publish are rather brilliant, but it's always nice when someone else agrees – if you're stuck for last-minute gift ideas or need some new reading material for the new year, we've rounded up six rave…

In Dr Kornel Kossuth's fourth post for us as he continues on in his challenge to promote reading for pleasure during the school day, he discusses holiday reading, and why it's important to take the time to read with your…

We're on a mission to make your Christmas shopping as stress-free as possible! For the next twelve days, we'll be sharing a gift guide each day – so you're guaranteed to find the perfect book for every little reader,...
All categories