120 years and still going strong – the enduring appeal of Enid Blyton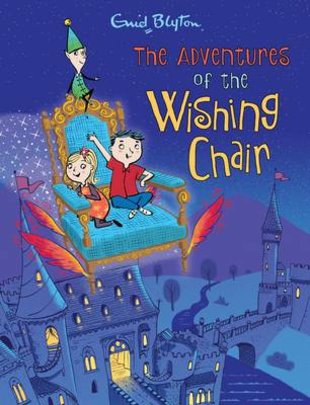 It might be 120 years since Enid Blyton was born, but her appeal has not diminished. We take a look at what makes this author so appealing to readers, and what inspired her to write.
Born in London in 1897, Enid Blyton is an author like no other. She has fans of all ages around the world, has appeared in bestseller charts since her first publications in the 1930s, and is one of the most translated authors on the planet.
As a child, Blyton loved to play, read, and tell stories. She was a great reader, often burying herself in old myths and legends. She loved the old Norse stories, fairy tales of Hans Christian Andersen, Alice in Wonderland, encyclopaedias of myths, and most of all The Princess and The Goblin by George MacDonald.
The young Enid was doted upon by her father, who taught her to work hard, and with whom she shared a love of literature, rambling, music and gardening. When he left her mother – and the family – when Enid was 12, it affected her deeply. The divorce was covered up, the children felt ashamed, and the event put her on a path to a lifetime of difficult family relationships and a tendency towards telling stories to cover up tough situations.
After years of teaching children and writing poems, plays and short stories, Enid Blyton published her first full length storybook in 1937. The Adventures of the Wishing Chair was a collection of tales about a brother and sister who, along with a little pixie, embark on a series of adventures on a magical flying chair.
Knowing her love of mythology and fairy tales, it's no surprise that this first book was rooted in fantasy worlds, and filled with giants, goblins, elves, disappearing islands, moody wizards, mermen, and kindly witches. It's exactly the sort of book she would have loved as a child, and has been a hit among children since it was published. The Wishing Chair was closely followed by The Enchanted Wood in 1939. As the first in the beloved Faraway Tree series, it led children into magical realms filled with incredibly inventive characters, and was broken into bite-sized stories that children could read again and again.
In later years, Enid Blyton became better known for her Famous Five, Secret Seven, Noddy and boarding school books, but these early classics show her true literary loves.
In the 80 years since The Wishing Chair was first published, it has been enjoyed by millions of children around the world. A new release by Egmont Publishing features beautiful illustrations by Joe Berger and a colourful cover by Mark Beech, helping to make this enduring classic appeal to modern children.
The Faraway Tree series was also recently re-released as a series of short story books with full-colour illustrations from Alex Paterson, changing them into adventure stories perfectly suited to school bags and family reading time.
Over the years, changes have been made to lots of other Blyton books to make them more accessible to contemporary audiences. As well as new illustrations and formatting, language has been updated, controversial views removed, and even character names changed slightly to keep them fresh and appealing.
Whatever the changes, though, at their heart her stories remain the same; engaging, simple, and filled with adventures enough to make young imaginations soar. Children today still love to delve into fantasy worlds and adventures, just like the young Enid did, and it's this that keeps readers coming back for more, generation to generation.
Have a read of some of Enid Blyton's classics on our current Book Club offers:
The Faraway Tree Colour Reads Pack
The Adventures of the Wishing Chair
Similar Posts
Lavie Tidhar is best-known for writing adult Sci-Fi and Fantasy novels such as Central Station, Unholy Land and A Man Lies Dreaming. But recently, he has turned his hand to writing a children's madcap crime caper….

Written in a funny and engaging film noir style, Candy is a madcap crime caper by Lavie Tidhar, winner of the World Fantasy Award in 2012. In this guest post, Lavie tells us all about his new book and also answers ten…

Whether you're looking for Donaldson or Walliams we've got something for you! Here are a few of our favourite reads from the May Book Club to see you through to the bank holiday weekend.
All categories