Keep Reading Week 1: Dogger
Our Spring Book Club has officially arrived and this time round, we want you to #KeepReading with us!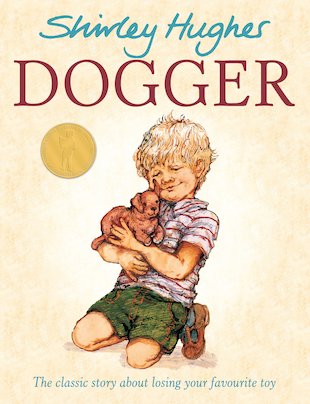 For our last Book Club, we celebrated World Book Day alongside schools, parents and children all over the UK and beyond. But we love books, and we think they should be celebrated year-round – so, for this Club, we want you to join us as we #KeepReading.
Every week, we'll be sharing a mini-review of a book we've read from the Spring Club on the blog and we'd love it if you read along with us. Over the next five weeks, we'll be reading a different book from the latest selection, and sharing a short review of what we thought of it. We'll be sharing our thoughts here, and on our Facebook, Twitter and Instagram.
First up – we're celebrating Shirley Hughes' 90th birthday and forty years of her all-time classic, Dogger!
Whether you're sharing the Club at school or at home with your children, we'd love to feature what you're reading this Book Club. All you have to do is email us at email.scholastic@scholastic.co.uk with a short review (just a couple of lines is enough) and a picture if you have one, and we'll feature you on the blog, too!
We'll also enter you into a prize draw to win ten books of your choice from the Club – so make sure you get reviewing! We'll also be giving away each week's chosen book after we've shared our video review, so keep your eyes peeled for the weekly competition.
Join the Spring Book Club now and read along with us – browse the full range of books available here.
Similar Posts
James Patterson, bestselling author of Middle School and Dog Diaries, loves spreading the excitement of books and reading and this year, he's teaming up with Scholastic Book Clubs to give away over £50,000, starting with…

Primary school teacher Kerry Lamont tells us how her school are getting pupils engaged and loving reading with their new campaign 'So Caol!'

Jo Crawford, treasurer of a PTA for a large infant school in Brighton, tells us why her PTA buys through Scholastic and takes us through her top picks if you are on the hunt for class presents or Christmas fair grotto gifts.
All categories