Anda's Book Picks

When Anda, aged 10, visited Scholastic HQ as part of Takeover Day 2017, we asked her to write a blog about her favourite books available from Scholastic Book Fairs. Here are her top picks, and why she thinks you should read them. If you'd like to learn more about each of Anda's selection, click on the book covers to be taken to the Scholastic Shop.
Tom Gates: Family, Friends and Furry Creatures by Liz Pichon

I would like to read this book because I have read nearly all of the Tom Gates collection and have really enjoyed them all so I think that this book will be great as well.
Bella Broomstick Strictly Spells by Lou Kuenzler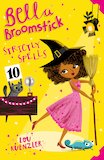 I would like to read this book because it involves magic which I love reading about and she also wrote the Princess Disgrace collection which I liked very much.
My Kitten Journal by Sally Morgan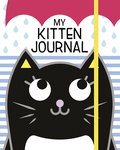 I would like own this journal because inside it has fun activities, cool quizzes and super tasty recipes.
Beyond The Sky by Dara O Briain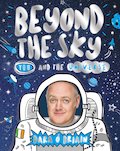 I would like to read this book because I'm interested in space and it'll be fun to learn more in a laugh out loud way from a comedian.
I Am Jiffpom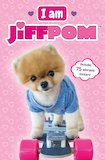 I would like to read this book because Jiffpom looks adorable and the book has stickers and a few activities in it.
Ultimate Practical Jokes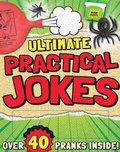 I would like to own this collection of pranks for a bit of fun with my friends and family.
The World's Worst Children 2 by David Walliams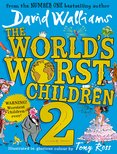 I would like to read this book because I have read the first World's Worst Children book and I absolutely loved it.
Thanks very much Anda for your fantastic blog. We hope you enjoyed your day as a Scholastic Children's Publisher and Marketeer.
Similar Posts
We're here to help children learn to read and love to read, and that's why we're proud to donate over £9 million to schools in free books every year. Find out more about how you can earn free books for your school.

Lucas Maxwell, Librarian at Glenthorne High School, gives his top five ways to run a brilliant Book Fair and how to get pupils engaged and involved with reading.

Trinity, Cheyanna and Lottie, Year 6 students from St Gilbert's Primary School, write about how they improved their school library with the help of Scholastic Book Fairs.
All categories